PipeLine Metal Detectors
The Loma IQ3 and IQ3+ PipeLine metal detectors are designed to provide highly sensitive inline metal detection for all types of pumped liquid and semi-liquid products including diced, ground and chopped meat, meat slurries, meat pastes, dairy products, sauces, jams and preserves, chocolate, soups and pickles.

The Loma PipeLine metal detector can be fitted into any existing pipeline system. The unit has robust quick-release fittings that enable it to be easily dismantled and cleaned. Illustrated is a stainless steel stand assembly with an integral gas strut for easy height adjustment. The adjustment range is from 930mm (36″) to 1,210mm (48″). Lockable wheels enable the unit to be moved easily by a single operator. Alternatively bracket mountings are available to suit how and where the system is to be installed.
Efficient, Fast Reject Systems
Loma offers a wide range of reject valves to suit all types of products. T-style valves aid in the rejection of contaminants found in semi-liquid or solid products and L-style valves aid in the rejection of contaminants from liquids.
Automatic Product Learn
Loma's Automatic Product Learn system means that the PipeLine metal detector can be calibrated even during production. The system automatically compensates for fluctuations in product temperature and clumping that can lead to false rejects.
Loma IQ3 and IQ3+ PipeLine Metal Detectors for Vacuum Fillers
Loma has worked closely with the world's leading manufacturers, including Handtmann and Vemag, of vacuum fillers, clipping and linking systems to develop unique pipeline systems that integrate into the filling and linking process. Loma PipeLine metal detectors can be integrated with all of the systems listed below: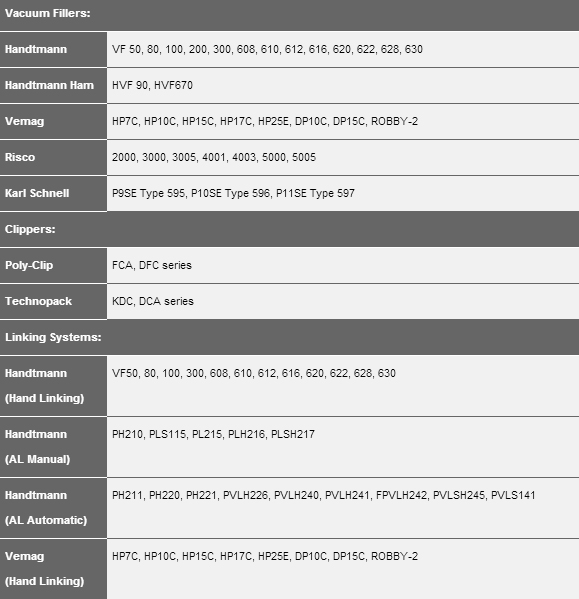 Datasheets