LIDTEC Barrier Lidding Film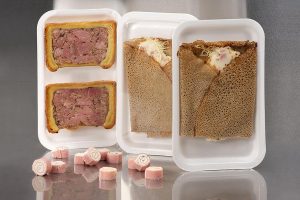 Looking for a lidding barrier shrink film?
In search of a packaging solution under modified atmosphere, sealing tight as a drum? Bolloré proposes Bolfresh® LIDTEC HB, formulated with barrier and antifog properties, and ideally suited for sealing of fresh food product units. The modified atmosphere inside adds to ensure a longer lasting shelf-life.
Applications
High Performance Barrier and Anti-Fog Properties
Attractive Shelf Appearance
Extended Shelf Life
Solid and Easy Sealing Characteristics
Prevent Liquid Leakage and Contamination Risk
Shrink Properties Produce Finish as Tight As A Drum
With Bolfresh Films Meat, Poultry, Cheese, Fish, Vegetables, Fruit, Bread and Ready Meals are conveniently Packed, Protected, Enhanced and Preserved. Manufacturing and Quality standards include: BRC, ISO 22000, Food Contact Compliance and Traceability documents available on request.