X4 Pipeline X-Ray Inspection System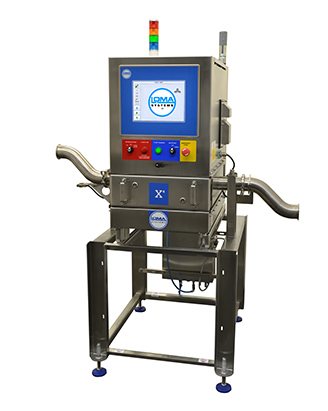 Pipeline System designed for a wide range of free flowing Products
Designed to be integrated into line with optional Reject Stations, Available with pipe diameters of 64mm and 75mm, the X4 Pipeline is perfect for a wide range of pumped products such as Mince Meat & Slurries.
Offering good detection levels on a wide range of contaminants including all metal, bone, glass and dense plastics
The reliable heavy duty conveyor components, built for 24/7 operation with pass key protective Set-up comes intergrated with a Windows (WES) Industrial grade PC with Modem, Ethernet and front access USB port.
Working to a Code of Practice (COP)? – All Loma Machines can be spec'd to the latest COP's of your choice from M&S to Sainsbury's. Learn more about the codes of practices and what it means for your business.
The X4 Pipeline is the perfect solution for the inspection of the following product types:
Mince Meat
Slurries
Soups
Juices