X4 Bulk Flow X-Ray Inspection System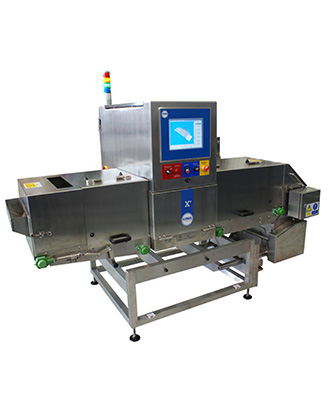 Robust system designed for loose free flowing Products
Designed to be integrated into line with optional reject stations, Available in 300mm,500mm and 600mm belt width models, the X4 Bulk Flow is perfect for loose and free flowing products.
Offering good detection levels on a wide range of contaminants including all metal, bone, glass and dense plastics.
The reliable heavy duty conveyor components, built for 24/7 operation with pass key protective Set-up comes intergrated with a Windows (WES) Industrial grade PC with Modem, Ethernet and front access USB port.
Working to a Code of Practice (COP)? – All Loma Machines can be spec'd to the latest COP's of your choice from M&S to Sainsbury's. Learn more about the codes of practices and what it means for your business.
The X4 Bulk Flow is the perfect solution for the inspection of the following product types:
Loose Potatoes
Loose Meat & Poultry
Unpackaged Cakes and Biscuits
Most other Unpackaged goods