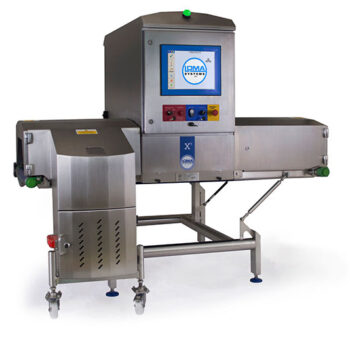 X-ray inspection
X-ray Inspection is fast becoming the preferred route for contaminant detection for factories who operate to strict retailer codes of practice and for those wishing to provide the ultimate protection for their brand.
With X-ray inspection we can detect a much wider range of contaminants other than Ferrous, Non-Ferrous and Stainless Steel metal like a Metal Detector can.
Glass, bone, ceramic/stone, dense plastics & product clumps, and other foreign bodies depending on relative densities of the contaminants can now be detected.
This can also be achieved if you are using foil packaging.
Get in touch with QPM if you are considering x-ray inspection. QPM can carry our sensitivity tests on your product with our stock X-ray system and give you a demo on the X5 from Loma Systems