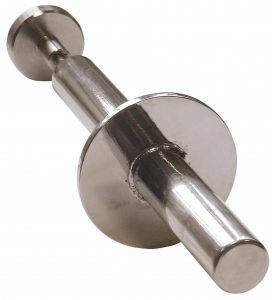 Magnetic Sampling Probe Ireland
High-intensity magnetic sampling probes are ideal for quality control personnel to quickly and easily carry out product purity inspections on any powder, granulate, or liquids for ferrous and lightly magnetic contamination.
The probe should be used for sample inspection of product at inward goods, prior to despatch, and at critical points throughout the process line for batch testing.
All product contact parts are manufactured using 316-grade stainless steel.