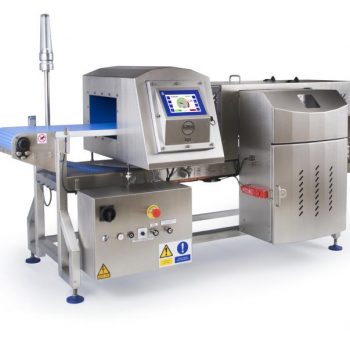 Facts on Metal Detection
"Don't try to teach your Grandma to suck eggs", something I've heard many times from my father Mike Qpm however today is an exception as I am going to post some facts on metal detection!
There are 3 main groups of metallic contaminants that a Loma Systems food metal detector can sense and they are Ferrous, Non-Ferrous and Stainless Steel.
2 factors that will determine how easily the metal detector will see the type of metal is how magnetic the type of metal is and how conductive it is to electricity.
Ferrous Metal: Easily detected as it is both magnetic and conductive and will always be your smallest test piece size Non-Ferrous: Relatively easy to detect as although it is non-magnetic, it still is a good conductor.
Stainless Steel: The most difficult metal to detect as they are usually non-magnetic and poor conductors. There are other factors too within the makeup of the product being inspected that will effect how well a metal detector can detect metal contaminant including wet vs dry product, fresh vs frozen, high salt content etc If you have any questions about metal detection please do not hesitate to get in touch with us and we will do our best to give you a better understanding of exactly how your metal detector actually works. Andy