Combination Metal Detection and Checkweigher Systems
The Loma IQ3 and IQ3+ range of metal detectors and the CW3 series of checkweighers are combined into a single, cost effective, space-saving unit – the Loma CW3 Combo. All models feature an intuitive full-color graphical touch screen display for easy set up while heavy-duty conveyors ensure trouble-free operational life.

Providing superior and reliable product inspection in a compact and space saving design, the CW3 Combination Checkweigher and Metal Detector is the most technically superior combination unit on the market. The compact and fully accredited system saves valuable line space eliminating the expense of a separate conveyor for the metal detector. The checkweigher measures product weights quickly and precisely – rejecting "out of tolerance" products, while the metal detector consistently detects and rejects contaminated products.
The easy to use single touch screen interface controls both machines, makes product change fast and simple. A clear benefit of a combined system are the low cost of ownership and the cost saving compared to a separate checkweigher and metal detector.
Combination Metal Detector and Checkweigher – Specifications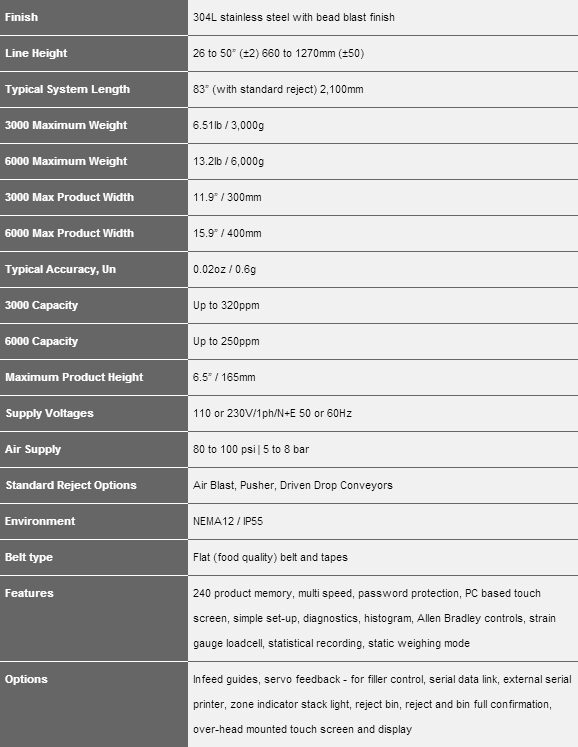 Datasheets